Starcraft QDH 250HP Tritoon @ Halesford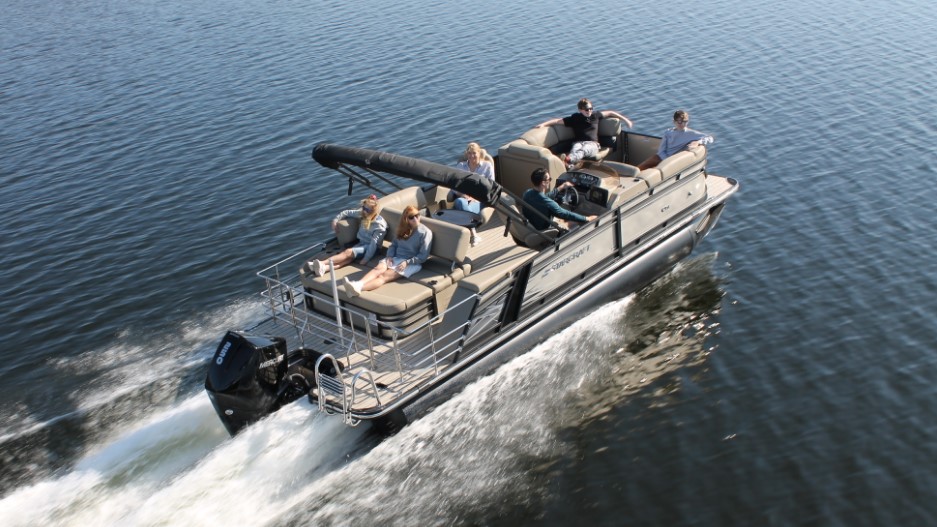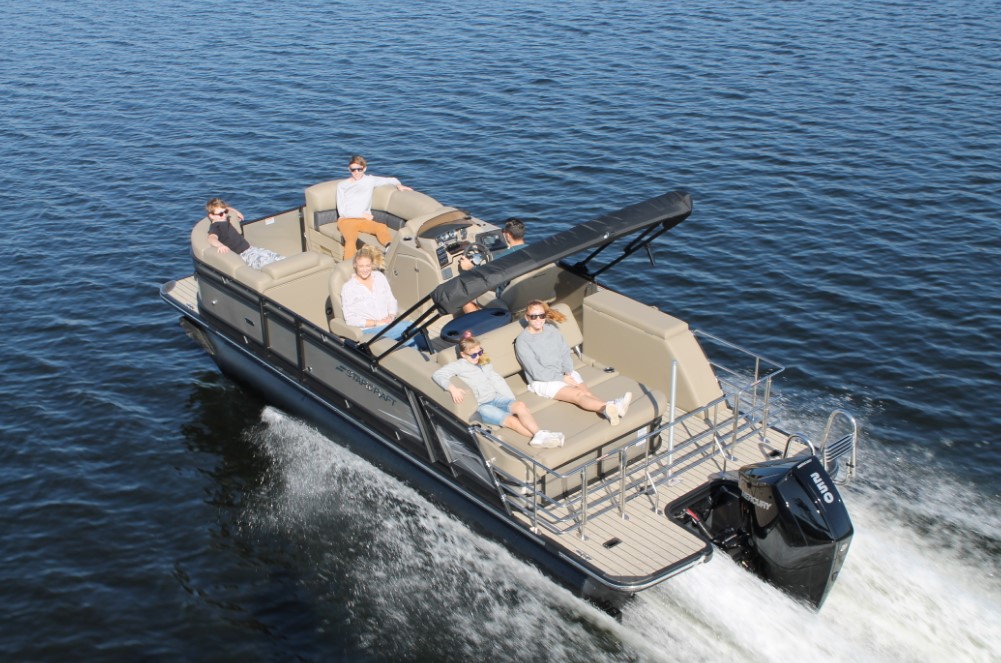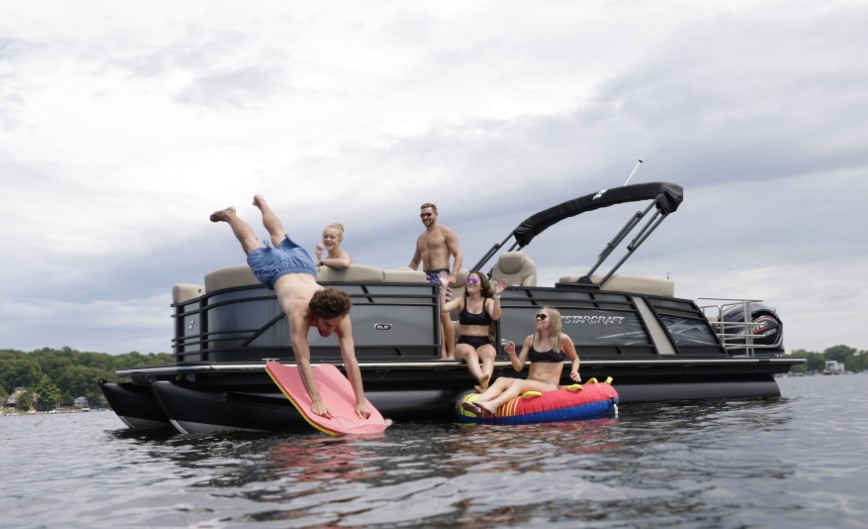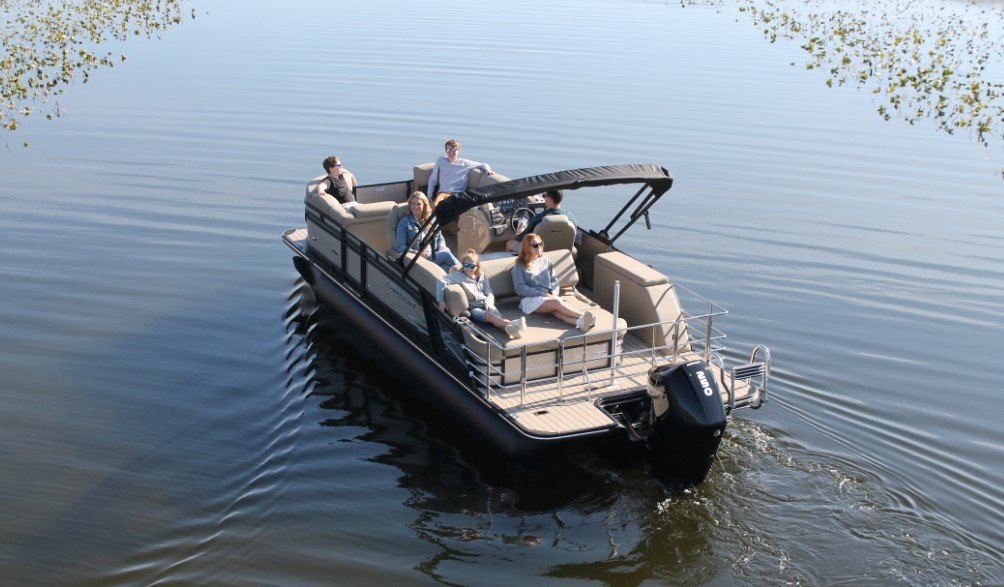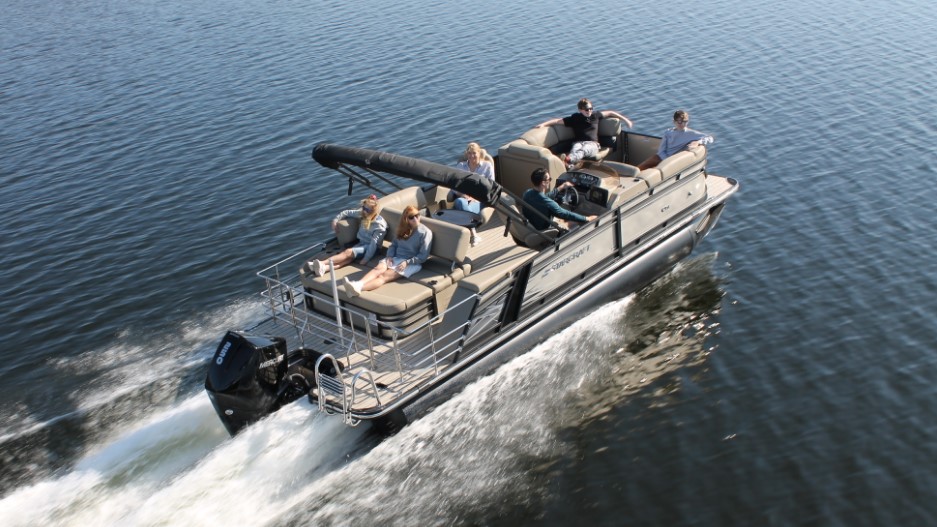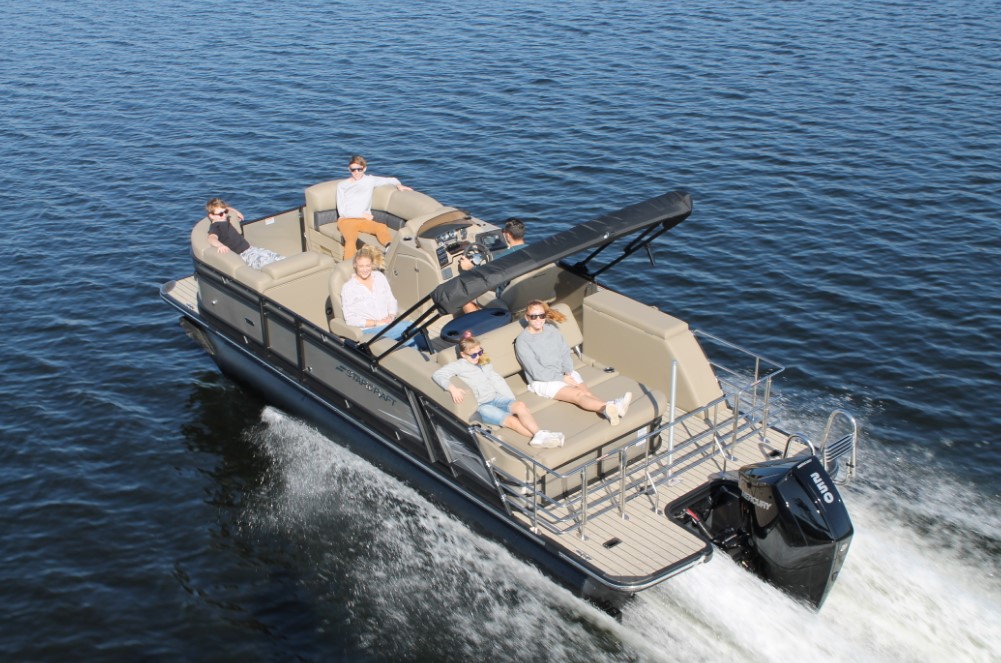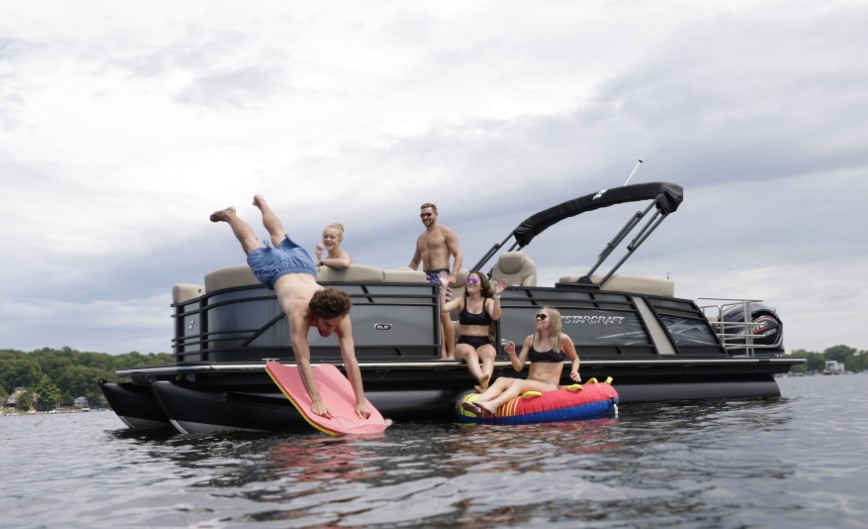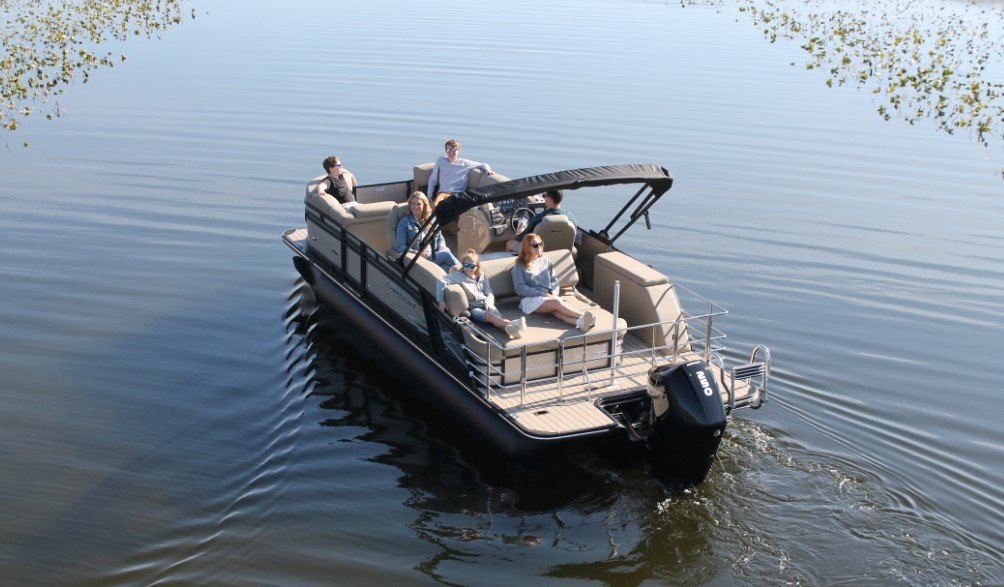 23' Tritoon
250 Horsepower Engine
12 Person Max.
Only available at this location Memorial Day through Labor Day.
Starcraft QDH 250HP Tritoon
Starcraft pontoon boat innovation continues with the SLS series, featuring HMX tubes. With strategically placed strakes, HMX tubes give you better lift, less surface drag, increased speed, faster planing and a tighter turning radius. In short, it's one exciting ride. Rated for 12 people or 1695lbs, this 24'8" Tritoon holds 60 gallons of gas. The Yamaha 250HP engine will provide plenty of power for people who like to go fast without compromising comfort The QDH model features two swivel captains' chairs with bench seats in the front a couch lounge area in the back. A Bimini shade top provides coverage for about 60% of the boat. This boat has a radio with AM / FM / Bluetooth capabilities, and two USB charging ports. A tow bar is installed and ready to go for watersports.

Every boat is equipped with 8 adult size type II life vests, an anchor, fire extinguisher, throw cushion, two fenders, and four dock lines. If you have more than 8 in your party, or anyone under the age of 12, will we provide you with properly fitting vests. Infant – XXL life vests are available. Feel free to bring your own.

Boats are pet friendly. Coolers are allowed. Customer is responsible for all trash. Pack In - Pack Out.